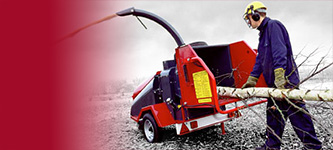 the best machines, the best prices and the best service!
ring us now, on 01886 884595 or 07725 564887
Long-lasting, hard-wearing machinery and total satisfaction ... guaranteed!
Wow - what a bit of kit! It just destroys anything my lads put into it - built in the Jeremy Clarkson school of thinking, ie built to be thrown off cliffs and still work at the bottom! Work is on the up so have just ordered another.
If you want a wood chipper, or chipper-shredder, you've come to the right place - Hardmet Landforce machines are built to last and will never let you down.
We supply machines that can last you a lifetime. Our machines are used on the Queen's Balmoral and Sandringham estates: a measure of just how well-respected they are!
Superb machines and unrivalled customer service mean Landforce is by far your best option for new machinery.
We offer competitive prices and pride ourselves on never letting our customers down. Your total satisfaction is our goal.
Wood chippers and chipper-shredders
The Hardmet Landforce range includes an industry-leading range of wood chippers and dual-purpose chipper-shredders to suit all your needs -
>> more information on our wood chippers
The Hardmet Landforce Commercial offers versatile materials recycling commercial solutions.
Materials recycling commercial machinery >> more information